Panelists
Jump to: Edith Hanson, Adam Wolpert, Nandini Iyer, Arun Gandhi, Johan Galtung, Satish Kumar, Paul Leslie, Kinhide Mushakouji

Aileen Smith, Naoko Tanemori, Shinichi Tsuji, Chisa Uetsuki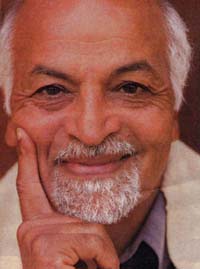 "The 20th Century has been the century of human domination over nature. Science, technology and education have been used to increase consumerism, materialism and the supremacy of humankind. The legacy of this century is being handed over to the next in the form of many achievements, and many problems. The next generation will celebrate the achievement, but also will have to tackle the problems of pollution, population, resource depletion and global warming. The young people who will shape the next century will have an enormous challenge to face. This challenge can only be met adequately with wisdom directed towards wholeness and harmony."



Read some of what Satish Kumar said at the conference!
Workshop title: The Big Picture - Reverential Ecology


Biography

Born on 9 August 1936 in Sri Dungargarh (India)...
...Joins wandering Jain monks at the age of nine...
...Following the example of Gandhi, starts to campaign for land reform at eighteen...
...Walks 8000 miles from India to America to promote peace...
...Settles in England in 1973 and becomes editor of Resurgence Magazine...
...Co-founder of the Schumacher College...




Jump to: Edith Hanson, Adam Wolpert, Nandini Iyer, Arun Gandhi, Johan Galtung, Satish Kumar, Paul Leslie, Kinhide Mushakouji






Johan Galtung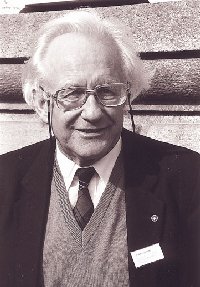 "After a lifetime of personal struggle against what I see as injustice-- the exploitation of almost everybody by those few who have power-- I've come to conclusion that what humanity needs most is to tame that many-headed beast we call 'conflict.' This beast gets its way because most of us only see its dark, destructive side. We become mesmerized by its violent nature and think of it as a monster who can only be tamed by more violence. But if we can overcome this fixation and see conflict for what it really is-- a matrix of force with a bright, creative side that is usually hidden by its darker twin-- then we can develop the intelligence and the will to turn conflict into opportunity for personal and social transformation.

I've spent my life trying to reveal the creative possibilities that lie hidden within all conflicts, from world competition between nations to domestic quarrels between partners. I'm convinced that with even the little knowledge that I've acquired over a lifetime of study and practice, all of us can learn the basic ideas that will enable us to tame the conflict animal and ride it into a more peaceful future. Only the acquisition and application of this knowledge can make the next century more promising that the present one."
Read some of what Johan Galtung said at the conference!
Workshop title: Peace by Peaceful Means


Biography

Born in Norway in 1930...
...studied mathematics before turning to social science...
...started the International Peace Research Institute in Oslo in 1955 and was director for ten years...
...founded the Journal of Peace Research at the University of Oslo from 1969-77...
...was a co-founder of the Inter-University Centre in Dubrovnik, Yugoslavia,
as a meeting place for East and West...
...became consultant to a large number of U.N. agencies, including UNESCO, UNCTAD, WHO, ILO, FAO, UNU, UNEP, UNIDO, UNDP, UNITAR and UNRISD...
...works as a conflict resolution facilitator, between North and South Korea and Israel & Palestine,
as well as in the Gulf region and former Yugoslavia...
...an international academic career spanning 40 years, five continents, a dozen major positions and over 30 Visiting Professorships, 70 books and more than 1,000 published monographs...
...won the Right Livelihood Award in1987 "for his systematic and multidisciplinary study of the conditions which can lead to peace."



Publications (a select few)

Human Rights in Another Key (Polity, 1994)
(with Daisaku Ikeda) Choose Peace (Pluto,1995)
Peace by Peaceful Means (Russell Sage 1995)

Links

Jump to: Edith Hanson, Adam Wolpert, Nandini Iyer, Arun Gandhi, Johan Galtung, Satish Kumar, Paul Leslie, Kinhide Mushakouji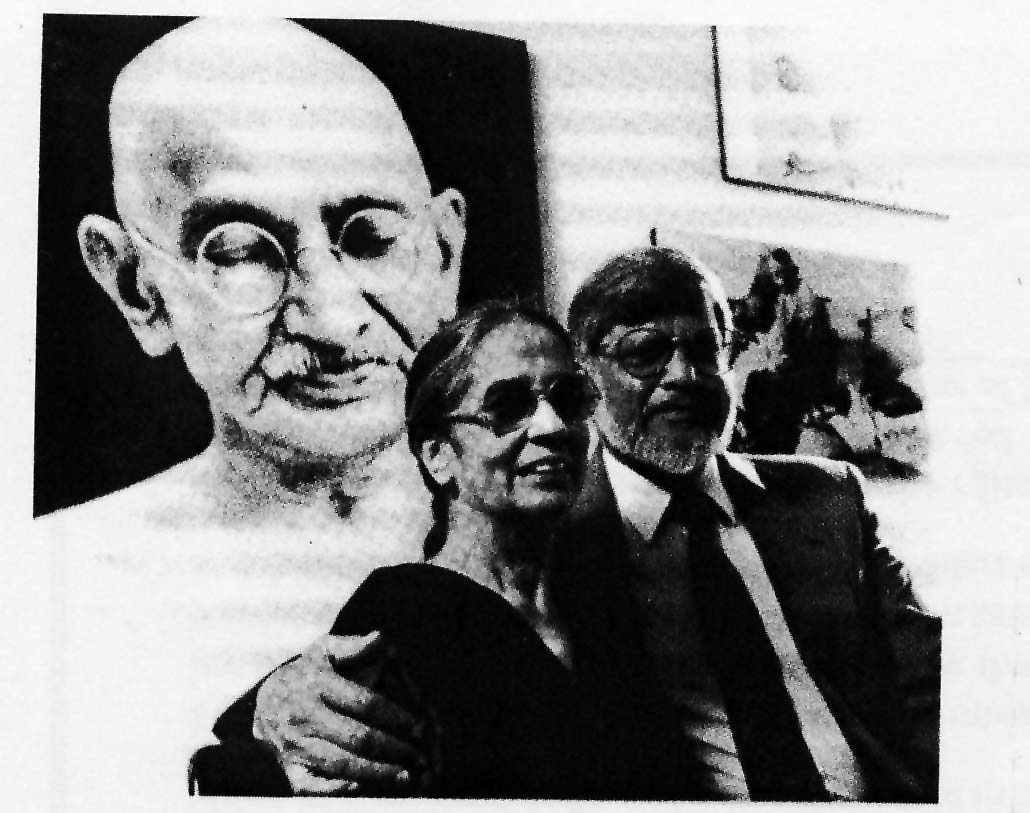 Modern society is plagued by violence - at home, at work, in the streets, in schools. At any time and anywhere there is the likelihood of violence breaking out. So much violence is an indication of our deteriorating human relationships, as well as the stress under which we live and work.

We need a qualitative change in our behavior, a concerned attempt to slow down and see people as least as important as profit when we make decisions about how to live our lives. To reduce violence we must look carefully at what we mean by "success" while not forgetting to care about one another.

Note that I emphasize the reduction of violence. The creation of an utopian state of absolute harmony is presently beyond human capacity. The philosophy of nonviolence as lived and taught by MK Gandhi is based on the following assumption: "we are not governed by logic and, therefore, some violence may be necessary in our lives. However, if we are progressing towards civilization we should be able to reduce violence to the bare minimum."

Strong relationships can be built only if we shift the focus from the self to the several and begin thinking about others around us. It means sacrificing individualism to a larger idea of identity that allows the individual to give and receive strength from others. To quote my grandfather: "We must be the change we wish to see."




Workshop title: Education and Non-Violence




Read some of what Arun Gandhi said at the conference!

Biography


Born in South Africa in 1934...
Arun's father spent more than 16 years in prison for his efforts to change South Africa non-violently...
...growing up under apartheid, Arun endured bigoted attacks from European Africans and Native Africans based upon his race...
...was sent to India in 1946 to live with his grandfather, Mahatma, during the struggle for independence...
...worked as a journalist for The Times of India...
...started the India Centre for Social Unity - to eliminate poverty and caste discrimination...
...moved to Oxford, Mississppi in 1987 to work at the University of Mississippi, collecting material on race issues in the American South, colour discrimination in South Africa and the caste system in India...
...moved to Memphis, Tennesee, where he co-founded the M.K.Gandhi Institute for Non-Violence in 1991...




Bibliography
The Forgotten Woman : The Untold Story of Kastur Gandhi, Wife of Mahatma Gandhi by Arun Gandhi, Sunanda Gandhi, Carol Lynn Yellin (Contributor) 1998 Ozark Press

Gandhi : Legacy for the New Millennium by Arun Gandhi 1999, Ozark Press

Links
M.K. Gandhi Institute for Non-Violence
Jump to: Edith Hanson, Adam Wolpert, Nandini Iyer, Arun Gandhi, Johan Galtung, Satish Kumar, Paul Leslie, Kinhide Mushakouji




Biography
...born in 1939 in Mussoorie, India, where her father was a missionary...
...moved to the U.S. at the age of nine (from a town in India which had no cars)...
...studied French at Oklahoma City University...
...went to Japan with her brother Earl in 1960...
...started working on English conversation T.V. shows before moving on to dramas, movies and plays...
...started working for Shukan Nunshun, a weekly magazine, in 1973...
...became chairwoman of Amnesty International Japan chapter in 1986...
Jump to: Edith Hanson, Adam Wolpert, Nandini Iyer, Arun Gandhi, Johan Galtung, Satish Kumar, Paul Leslie, Kinhide Mushakouji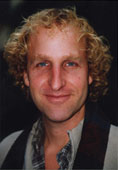 I have spent most of the last 15 years trying to translate visions into reality both in art making and community building. It is a great challenge. We are given a ready made reality with all our decisions made for us. From a very early age we are taught to conform and success is narrowly defined. If you envision something unusual or radical, contrary to the dominant paradigm or threatening to the status quo you are laughed at or even ridiculed or cast out and rejected. But if you can find the courage within yourself to conquer these forces and maintain your vision, no matter how personal or unique, it will grow and it will change you. How else can you really become yourself? In time your vision will take on a reality of its own and affect those around you and indeed begin to change the world. The process of changing a vision into reality is the most profound and gratifying one you can engage in. It is the creative process, the process of self-realization, and an inspiration to others. As preconceptions and imposed limitations are broken down slowly you awake as if from a dream to see the boundless potential of life. Suddenly the structures that imprison you can be seen for what they are, simply the physical manifestations of other peoples ideas, no more powerful or important than yours. As you begin to turn your visions into reality you can take your place as a creative living being, a meaningful part of this vast human experiment, you will feel more joy and pain, and you will feel more fully alive.
Read some of what Adam Wolpert said at the conference!
Workshop title: Vision into Reality: Building a Sustainable Community


Biography

...attended an alternative school in LA...
...received his BA in Fine Art at the University of California, Santa Barbara...
...as a student at UCSB organized World Community in the 21st Century Conferences ( 3 years)
for which he received the Chancellor's Award for Student Service...
...received outstanding teaching awards as a Teaching Assistant at UC San Diego
...Co-founder at The Occidental Arts & Ecology Center, California...
...developed permaculture and many of the sustainable development programs at the center...
...now in his early thirties, he is the youngest panelist at our conference....

Links

Jump to: Edith Hanson, Adam Wolpert, Nandini Iyer, Arun Gandhi, Johan Galtung, Satish Kumar, Paul Leslie, Kinhide Mushakouji

Religious and ethical systems as a whole are concerned with both individual and collective sets of values. And yet, how can we rely on the institutionalised religions to provide us with viable means of achieving peace when they themselves have been the source of so much violence throughout history? We need, then, first of all, to explore whether and how ethics can be meaningfully taught and practised without being grounded in narrow, sectarian religious frameworks; and secondly, we must, at the same time, inquire about the possibility of learning not only ethical but spiritual and broadly religious ideas and ideals outside the narrow confines of orthodox, sectarian religions. How do we change the general attitudes, value systems and goals of entire societies and cultures? Can we legislate a whole nation into better values? Or is this paving the way to a dangerous condition of giving the state too much authority? Can we allow the state (as we have sometimes allowed institutionalised religion) to take priority over individual conscience? Can we educate students into being ethical? Furthermore, if education is the key to shaping young peoples values, who should take the primary responsibility to inculcate wholesome values and high ideals - the parents and family, or the formal educational system, or should both bear an equal burden? These are some of the problems, challenges and dilemmas that we face and upon which we need to reflect.
Read some of what Nandini Iyer said at the conference!
Workshop title:Transcending Intolerance


Biography

...born and educated in the Gujarat area of India...
...always fascinated by Gandhi and the struggle against exploitation in all its forms...
...studied, then taught philosophy at Lady Margaret Hall Oxford...
...moved to USA where she taught Religious Studies at UCSB
with special emphasis on comparative mysticism and Sanskrit texts...
...has been involved with many schools and institutes committed to combating religious intolerance...
...has lectured in India, England and the USA, and is especially interested in alternative education for young people. ...







Jump to: Edith Hanson, Adam Wolpert, Nandini Iyer, Arun Gandhi, Johan Galtung, Satish Kumar, Paul Leslie, Kinhide Mushakouji


Paul Leslie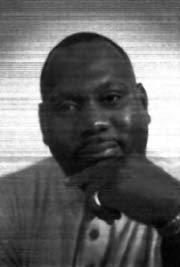 Many Years ago I gave a speech at a local council meeting where I stated: young people are the future adults of tomorrow and as such should be given the time and space to develop into adulthood - although this seems an obvious statement, one which should be understood and accepted by all, I am always concerned that those in power have not grasped this fact completely in a positive way.

All young people have potential irrespective of their educational, economic, spiritual or social condition, as a global society we have a responsibility not only to ourselves but for the future survival of our species to nurture and enable that potential.

The task ahead is for adult society to accept the inevitability of youth potential, to engage with it, to understand it and to learn from it, the responsibility of adult society is to work with young people to prepare the future for those yet to come.

The challenge for the new millennium is for young people to help shape mainstream society to reflect their needs, views and aspirations, to give their vision of a global society an opportunity to flourish during the next century and beyond.

Workshop title: Multi-culturalism - Development from Diversity: A Black British Youth Perspective.





Read some of what Paul Leslie said at the conference!







...started in 1984, with the London Borough of Haringey assisting to develop appropriate and
proactive youth work initiatives within local communities...
...deputy Team Manager for Community Links` youth team...
...now aged 33, has worked in the field of youth and community for over fifteen years...
...spent the last six years working with Community Links, a dynamic local charity based almost entirely in
Newham (within the East End of London)...
...current work focuses on community development, youth involvement and urban regeneration initiatives...
...is also responsible for developing international youth exchanges with commonwealth and non-commonwealth countries...
...manages the CBS Youth Project...





Jump to: Edith Hanson, Adam Wolpert, Nandini Iyer, Arun Gandhi, Johan Galtung, Satish Kumar, Paul Leslie






Kinhide Mushakouji






Read some of what Kinhide Mushakouji said at the conference!

Biography

...comes from a family diplomats with long history of government service...
...former vice-rector of the U.N. University...
...strong supporter of the N.G.O. movement in Japan...
...interested in the questions and opinions of youth in the global society...

more information will be posted soon...




Aileen Smith, Naoko Tanemori, Shinichi Tsuji, Chisa Uetsuki
Next Page (Workshop Leaders)