H I R I S H I M A   P Y O N G Y A N G
INTRODUCTION



Lee Kye-son, living in Pyongyang, the capital of Democratic People's Republic of Korea (North Korea). All of her fingers are wrapped around in bandages. "The skin on my fingers keep peeling off," she says, "and if I don't put ointment on and bandage it, it starts to bleed as if it's been scraped." From her childhood days, not only by her fingers problem, but also she has been suffered by various diseases.
59 years after the fact, Kye-son was informed the reason of those diseases. In 2004, her mother in Hiroshima visited Pyongyang, and told her that both of them had been exposed to the atomic-bomb's residual radiation.
About 70,000 Koreans, which is about 10 percent of the atomic-bomb victims, were bombed at Hiroshima and Nagasaki. The victims living in North Korea are still abandoned while those living in the South are now taking medical support by the Japanese government.
In this documentary, mainly taken in North Korea, a closed and unapproachable country, Itoh focuses on a North Korean Hiroshima-atomic-bombing victim, Lee Kye-son, and reveals the non-humanitarian situation caused by the Japanese government through her anger and grief.
STORY
Lee Kye-son, lives in Pyongyang, the capital of Democratic People's Republic of Korea (North Korea). While washing dishes, she says that the breakage of skin on her fingers and the loss of her hair are all due to the after effects of the atomic-bomb's radiation.
On August 6th, 1945, an atomic bomb was dropped on Hiroshima City by the United States. Kye-Son was living with her family at 27 kilometers away from the epicenter. Soon after the end of the war, there was a rumor going around that the allowance will be paid to return to Korea. So, her mother took her to the city and roamed around the radiation-polluted area in search of the office and both of them were exposed to the residual radiation. But the rumor was not true.
Kye-Son's family decided to stay in Japan but their life was hard. She wanted to go to university in Japan, but it was economically impossible. Just at that time, there were the movements for returning to their home country among the Korean residents in Japan. She decided to join the repatriation program, and she alone went to North Korea in 1960.
It was not until 2004, that Kye-son was informed the reason of those diseases. When her mother in Hiroshima visited Pyongyang to meet her daughter, she saw Kye-son's bad physical condition, and told that both of them had been exposed to the atomic-bomb's residual radiation. There was her reason for the 59 years of silence.
Kye-son is looking forward to meet her mother again in Pyongyang. Of course she misses her mother, but also she wants to hear about the day when they went to Hiroshima City on August 18, 1945, in detail.
Japan has put an embargo on the passenger ferries as the main part of its severe economic sanctions agaist North Korea. So, her mother cannot visit Pyongyang anymore.
Hiroshima and Pyongyang... While living long distances from one another, mother and daughter are worrying about each other's health. And this film ends in unforeseen consequences.
PRODUCTION NOTES
Reunion with an old friend.
Among the 100-hour-long footage, there were 150 minutes of scenes which I wanted to include into the film. So I had to cut out some interesting scenes in the footage.
In the cut scenes, there is one story I want to introduce.
After graduated from Korean Middle School in Hiroshima Prefecture, a Hiroshima-atomic-bombing victim, Li Kye-son moved to Fukuoka Prefecture in Kyushu to study at Kyushu Korean Middle and High School. In her dormitory life, she met Park Mun-suk, a Nagasaki-atomic-bombing victim.
Mun-suk joined the repatriation program and went to Korea in 1959, and Kye-son also went there in 1960.
In 1995, the atomic-bomb victim group was formed in Pyongyang. Since then, Mun-suk has been in the vanguard of its activity.
Kye-son was informed about her atomic-bomb's radiation exposure in 2004. A year later, she took part in an international conference as a testifier, and she found Mun-suk at the conference room. They were reunited with each other for the first time in 46 years. If Kye-son had not been informed about her radiation exposure, they wouldn't have been reunited. Now they are the closest of friends.
9-minute-long take
I had to cut many interesting scenes in the film, but I included 9-minute-long take which is one tenth of the film. It is a scene of the "video letter".
Before I started shooting, I thought I was going to use this scene without editing. When I was young, I was tremendously-impressed with a Theo Angelopoulos's film called "The Travelling Players". And I wanted to try long takes in this film, since I would never be able to try them in making TV documentary programs.
Actually, the first cut of the "video letter" scene was too long, because Kye-son let words flow from her brain to her mouth. I asked her to make it shorter. But of course she is not an actress, the next 3-minute-long cut was so unemotional. So I decided to use the first cut.
Singing and dancing with North Korean people.
One day, I went to a resort spot in the suburbs of Pyongyang City with Kye-son's family to shoot their holiday. Many families and groups of young people were enjoying beef barbecue and drinking.
While shooting those scenes, many people came and talk to me. They offered me a lot of beer and shochu (distilled spirit). We danced and sang together after drinking. They welcomed me even though they knew that I am a Japanese.
This is one of the interesting scenes which I wanted to include but I reluctantly had to cut it out.
Unforeseen consequences.
In April 2009, I finished the final filming in North Korea. But right after that, something unexpected happened. And it affected the course of the story.
Filming in North Korea is not easy. It takes time to get the permission, and the cost of filming and staying are very high. So we decided not to change the main plot, but just add the incident at the very end of the film. By adding the last scene, I think that this film can tell more about the hard situation of atomic-bomb victims in North Korea.
DIRECTOR STATEMENT
"Hiroshima Pyongyang" is a film of a North Korean Hiroshima-atomic-bombing victim. There are a lot of films of atomic bombs and the victims, but this is the first one that focused on the North Korean victims.
I made my first visit to Pyongyang in 1992, to cover the reality of Japan's colonial occupation of Korea that ended in 1945. At that time, I had already made a hundred and several tens of visits to the countries of the Asia-Pacific region, but I had never been to North Korea.
After that, I made a series of visits to North Korea and reported various issues for books, magazines and television programs. And this time, I decided to make a film about "atomic-bomb victims in North Korea". The reason is that among the Hiroshima-Nagasaki-atomic-bombing victims, only the North Korean victims are not taking any support from the Japanese government. In other words, they are "abandoned hibakusha". And it is a little known fact not only in Japan but also in the international community.
Between 2008 and 2009, I made three trips to North Korea to film "Hiroshima Pyongyang". It was when Japan-North Korea relation was very bad. I filmed at the family's apartment, hospitals and at the seacoast, where it is usually very difficult to receive permission to film for foreign media. What is more, I am the first Japanese to shoot a documentary film in North Korea for a long period of time.
Among twelve North Korean victims I met, I decided to focus on Lee Kye-son, because she spoke good Japanese even nearly the half century had passed after repatriate. To convey her exact feelings to the Japanese audience, I think it is better to speak directly in Japanese than to speak through a translator.
I weaved the family's daily life into the film, focused on how victims continue to suffer from the after-effects of the bomb's radiation, and revealed the non-humanitarian situation caused by the Japanese government through their anger and grief.
65 years has passed since the end of the Pacific War and the Japanese rule on the Korean Peninsula. But there are still various problems between Japan and its neighboring countries. To secure the peace and stability of the Asia-Pacific region, it is necessary to face up to the past. This film was produced with the hope to create significant ripples through the Japanese society. And I expect that those ripples will become big waves.






OVERSEAS FESTIVAL SCREENINGS





■International Filmmaker Festival of World Cinema2011


BEST SOUND TRACK AWARD-WINNER
NOMINATED FOR THE BEST DOCUMENTARY FEATURE AWARD




Kent/United Kingdom


Octoberr12-15, 2011
    http://www.filmmakerfestival.com/


■Heart of England International Film Festival 2011


Worcestershire/United Kingdom
    August 7-18, 2011






■Swansea Bay Film Festival 2011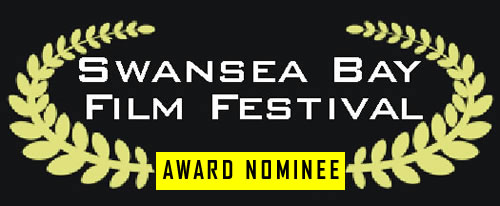 Swansea, Wales/United Kingdom
May 7〜15, 2011
http://www.swanseafilmfestival.com/2010/home10.htm



■International Film Festival South Africa 2010
Howick, Kwa Zulu Natal/South Africa
November 1〜5, 2010
 http://www.amritsa.com/eiff/2010/home.htm




■Chagrin Documentary Film Festival 2010
Chagrin Falls, Ohio/USA
October 11〜16, 2010
http://www.chagrindocumentaryfilmfestival.org/



■
Docutah - Southern Utah International Documentary
  Film Festival 2010

St. George, Utah / USA
   September 16 〜 25, 2010
   http://www.docutah.com/


■International Film Festival Ireland 2010
Nominated for the Documentary International Award

Clonmel, Tipperary/Ireland
September 4〜11, 2010
http://www.amritsa.com/eire/index.htm




NEWS CLIP
The Asahi Shimbun(ENGLISH)

TRAILER(ENGLISH)