Message to the Future

Testimonies of women forced to be the sex slaves by the old Japanese armed forces.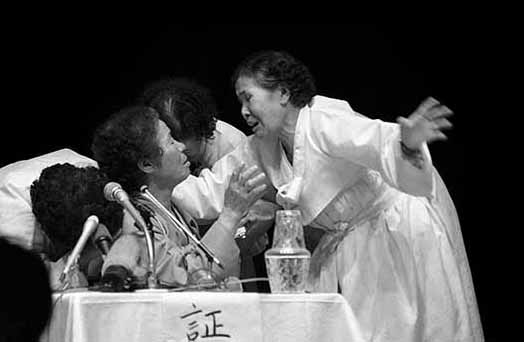 In World War II, Japan forced the women in Korea and other Asian countries to be the sex slaves.
These photographs and testimonies shown here are from my coverage record started in 1991. Many victims have already died.
To prevent those tragedies from being repeated, it is necessary to pass down their miserable experiences to the future generations.

@@@@@@@@@@@@@@@@@@@@@@@@@@ITOH Takashi (photojournalist)


TESTIMONY

Kwak Kumnyo

NO Chongia

Victims of countries




REPORTAGE

IN SEARCH OF LOST MEMORY




Takashi Itoh has published some Japanese books of the testimonies of victimized women, and hopes to publish them in other languages.



All the photographs and testimonies on this website are protected by the international copyright treaty.
Copyright (C) 2014@ ITOH Takashi@ All Rights Reserved