APWSLタイ委員会がPC研修
4月28〜30日、ソウルで開かれたアジア労働メディア会議にAPWSLタイ委員会からアタポンさんが参加した。
帰国後彼を中心にタイAPWSLメンバー対象にパソコン研修を開いた。研修は6月から11月まで続く。(2009年5月)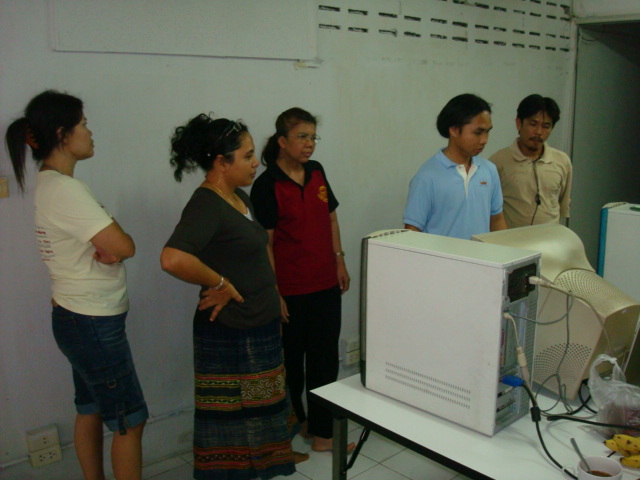 <写真上> 左から2人目・パラットさん、右から2人目・アタポンさん
<原文>
From: parat nanakorn
To: APWSLMembers@labornetjp.org
Cc: sripai nonsee
Sent: Monday, June 15, 2009 2:51 AM
Subject: [APWSLMembers 746] news from Thailand APWSL
Dear friends
Greeting from Thailand I am sending you about inform that about Thai APWSL
training computer with APWSL members. Mr.Atatpong is trainer for us about
he was learnt from you in Korea the program it was very good chance for
workers here some of them are work with workers also after us we will take
course to workers will run by ms.suthira organizing.The course start from 4
June until 11 July 2009.
Hope all of you are busy at work with workers and doing busy with news and
reporting.
Big solidarity,
Thai APWSL