Peace is the Ultimate Security

Peace March in Kyoto
September 30, 2001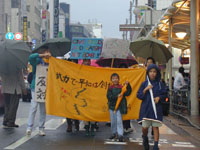 In Kyoto yesterday, approximately 200 people braved near-typhoon conditions to march through the city in order to create awareness about the possibility of Japan being drawn into conflict.
The demonstration, organised by Kyoto YWCA and the Network Against War and Violence, called on the Koizumi administration not to change Japan to a country which uses military force, and not to allow the Self Defense Forces to enter into any kind of war. The marchers sang and chanted peace and anti-war slogans as they walked from Wings Kyoto Women's Center to the City Hall.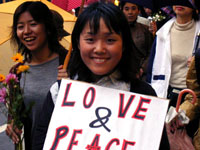 The organisers issued a statement saying "We should fight the arrogance of rich countries that destroy the earth. What we need is to change our own lifestyle. Terrorism is a result of unjust economic systems and poverty. We are against the USA engaging in a new war and we're against Japan following the Bush administration into war. Revenge will not stop terrorism but perpetuate the chain of violence. We also feel that the TV news does not convey the voices of millions of people around the world who are saying 'War is not the answer,' not to mention the 4 million people starving in Afghanistan, who are victims of drought. We should not make war for peace!"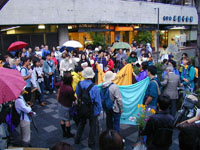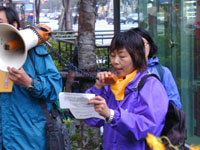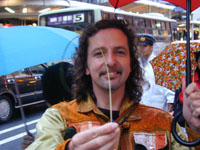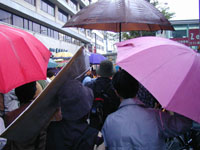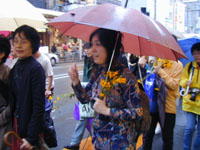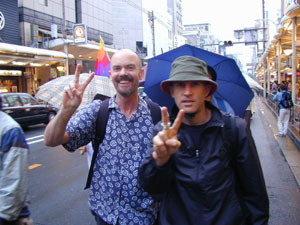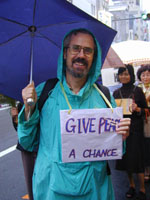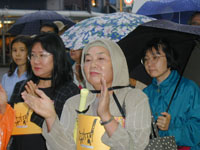 Story and pictures by Sally McLaren & Albie Sharpe
Back to World Forum Index